- part of the Greater Manchester Churches Together
with enthusiam to share the love of Jesus across our communities
---
Christ Church has long been involved in an ecumenical group of churches based around the Walmersley Road area. In recent years this grouping has joined with other churches to form Churches Together in Bury.
Nigel Thompson is our Chair, with Ann Joyce as Vice-Chair. We are urgently looking for a Secretary!
Currently our Benefice is not well represented here so why not come along and see if you feel you could fit in. You would be most welcome and our meetings, on different evenings of the week are normally held every other month, usually at the United Reformed Church on Parsons Lane. See the calendar for details.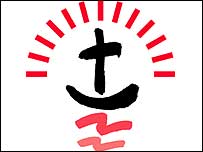 Joint services are planned to mark the Week of Prayer for Christian Unity in January and One World Week in October. On Good Friday a Walk of Witness (see Events for details) is held and Praise in the Park during the summer.
We try to share information so that around the town we can give out the same messages - for example, how to get a bed for the night if you are on the street; or where hot meals are available. We share also details of progects such as Open the Book.
At Easter 2021 we launched a Facebook page in order to share information more easily and widely. Please like and share with collleagues and friends. If you are arranging anything which may be of interest to other Christians in Bury please post (it will be reviewed before going live so don't worry if you cannot see it straightaway).
Prayer
Importantly, the group prays together. Fortnightly meetings are held (currently via Zoom) on Fridays, praying also for specific areas of the town each time. Churches - congregations and leaders - are the focus of prayer each week.
Christian Aid
Currently we are planning to work together to support Christian Aid. On 21st May, the Saturday of Christian Aid week, members from several churches (volunteers welcome) will be at two collection points in the town centre. Others will serve drinks and cakes at Bury United Reformed Church on Parsons Lane (could you bake? or serve? or wash up?) The church will also show films of the work of Christian Aid and there will be a Quiet Place too - an opportunity to reflect, or maybe to experience the labyrinth.