There are regulations regarding churchyards, as laid down by the Chancellor of Manchester Diocese.
The churchwardens and PCC are responsible for the proper upkeep and maintenance of the churchyard and, together with the incumbent, are responsible for ensuring that the law and procedures are complied with.
This means in practice ensuring the removal of unauthorised objects placed on graves, including plastic materials and artificial flowers which are prohibited in the churchyards of this Diocese. Wreaths should be removed before they become unsightly.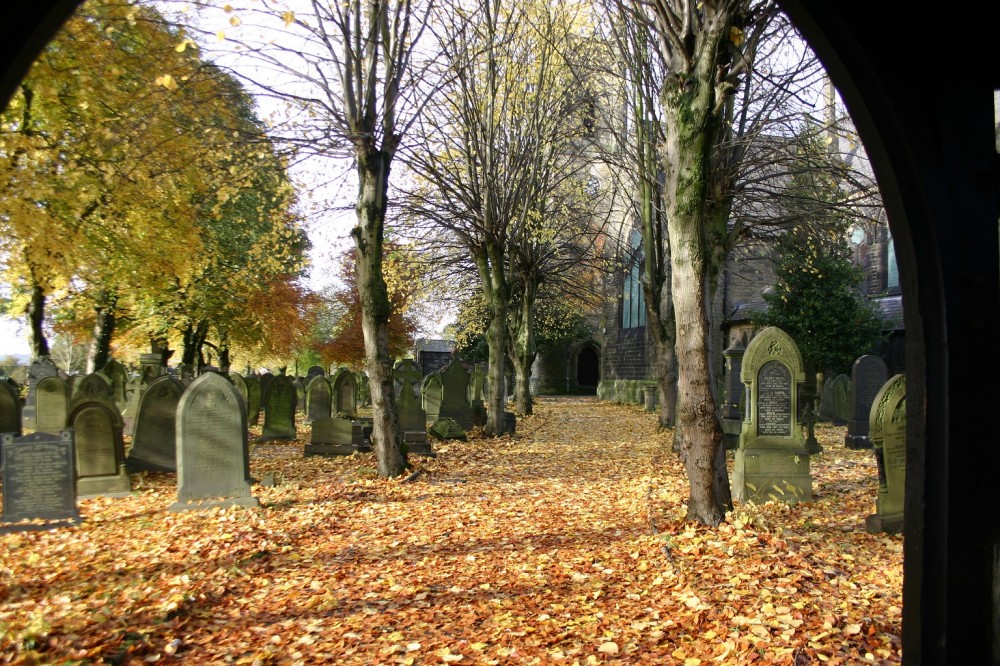 We would like to do our best to keep our churchyard as tidy, dignified and reverent as is possible. To that end we ask all parishioners to help us do this by taking care with what is placed and left on graves.
A booklet on churchyard regulations is available here or at the back of church and if there are any concerns please speak with the churchwardens.
Thank you.