Every young person deserves a good childhood
That's why we fight for the hope and happiness of young people when it's threatened by abuse, exploitation and neglect. We see the hope and courage in young people every day, and it inspires us to support them through their most serious life challenges.
Now we're stepping up the fight for hope and happiness at a time when it's under threat like never before. Our goal and vision are built around the hopes of young people, to achieve long-lasting change for this generation and the ones to come.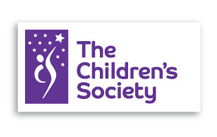 wants to create a society where children and young people are valued, respected and happy.
It is committed to helping vulnerable and disadvantaged young people, including children in care and young runaways. It aims to give a voice to disabled children, help young refugees to rebuild their lives and provide relief for young carers. Through campaigns and research, it seeks to influence policy and perceptions so that young people have a better chance in life.
The main opportunity to support this work comes each Advent when a Christingle Service is held.



Christingle was established by the Moravian Church in 1747 as a symbol of Christ's light and love. The Children's Society introduced it to the Church of England in 1968 and it has since become a popular family and community event.
At Christ Church and St John with St Mark's Church each year services are held at the end of November/early December. Watch out for dates.
The Christingle itself refers to the symbolic object made up of the following four components:
an orange - representing the world
a red ribbon (or tape) - indicating the blood or love of Christ
a lighted candle - symbolising Jesus, the light of the world
four cocktail sticks bearing dried fruit or sweets - signifying the four seasons and the fruits of the earth and God's good gifts.
Carole and Peter Nicol coordinate this support.