On 29 August 2023 Bury Council passed the planning application submitted by Morris Homes to build 41 new houes.
In February 2022 it was announced that the PCC had signed a conditional contract with Morris Homes for the purchase of Christ Church field. The contract is conditional on a number of things, such as satisfactory planning permission being obtained from the council. Further information will be given when it becomes available.
Morris Homes have circulated the following leaflet to homes in the vicinity: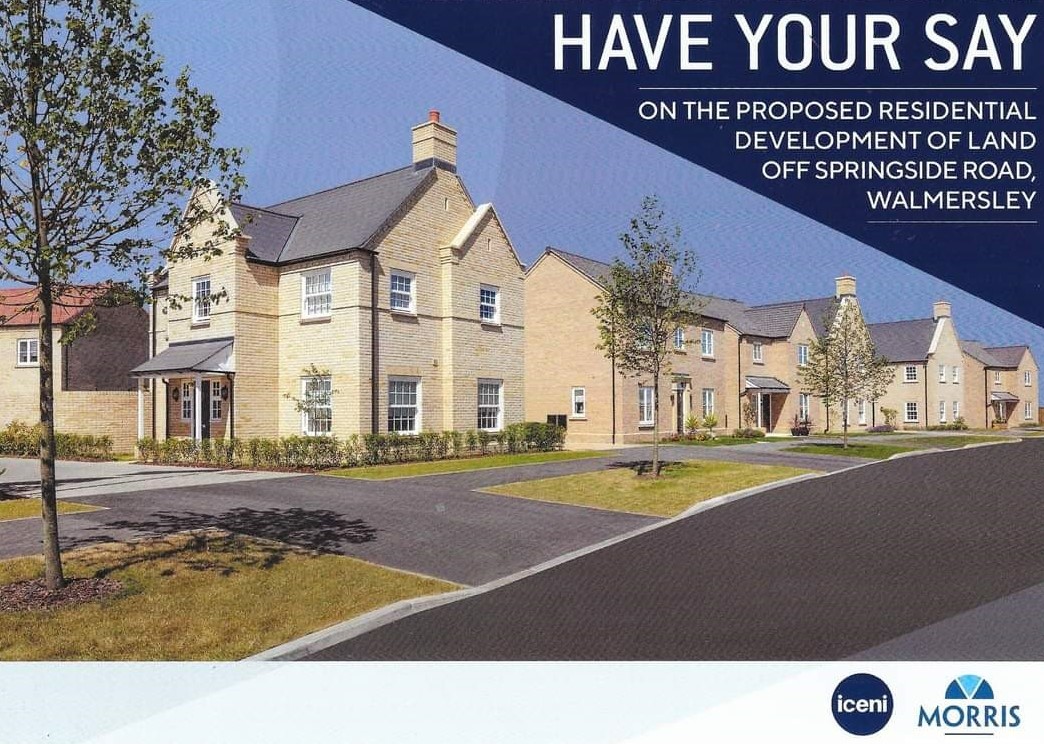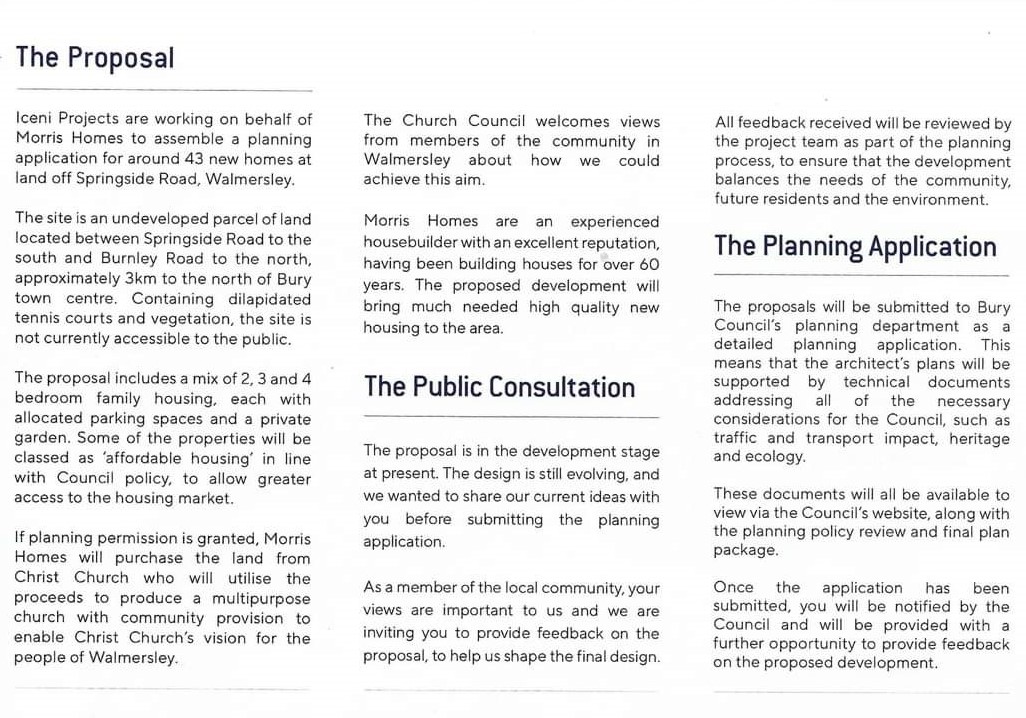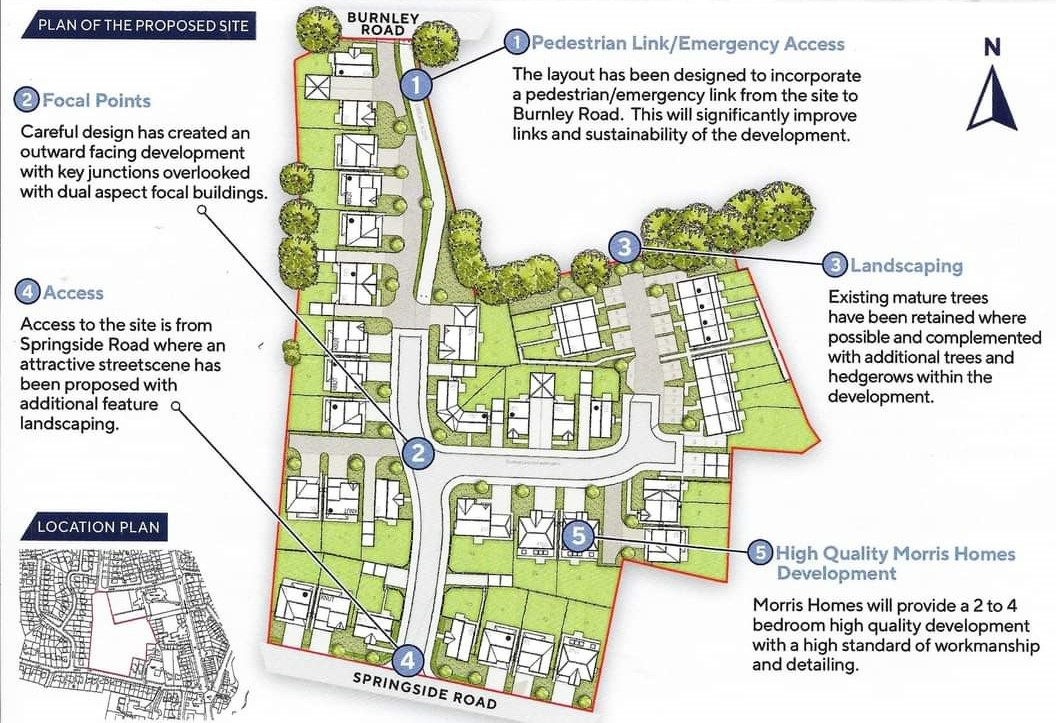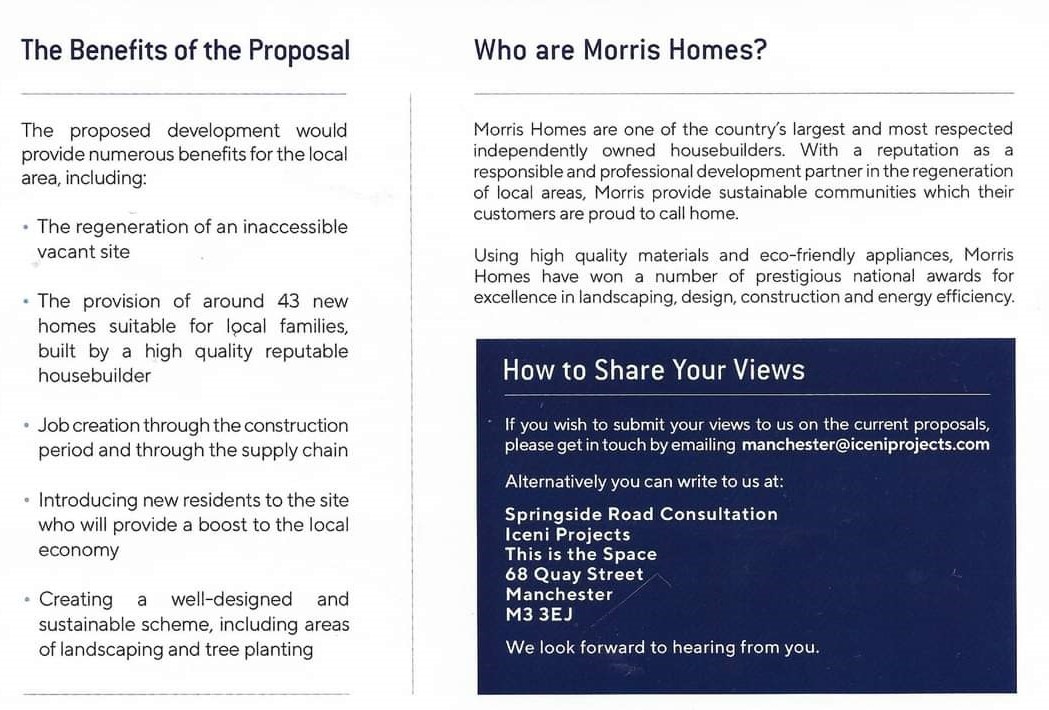 You may still find interesting this report from consultations held in late 2017 and headed by Colin Barson and Heather Ford from the Diocese of Manchester. These consultations were held with the congregation and several community groups. The report may be downloaded here.